Lavalier Pendant Cluster

A little-known gesture of romantic engagement is the giving of a single jewelled pendant, a lavalier. Our inspiration for this piece evolved from the fabled Heart of the Ocean necklace, an enduring symbol of love, luxury and devotion. These delicate lead crystal pendants features a hand-cut unbroken line which echoes the reflections on flowing water.
This light forms part of the Halcyon Collection.
Enquiry
Available Finishes
Please select your preferred metal and glass finishes by clicking the appropriate images.
Next
Available Sizes
Please select the size you are interested in by clicking its checkbox.
Single
CL378,
Height: 31 cm (12.2")
Diameter: 11 cm (4.33")
1 × 5W G9 LED
Max Watt and Lamps: 5W x 1
Net Weight: 2 kg / 5 lb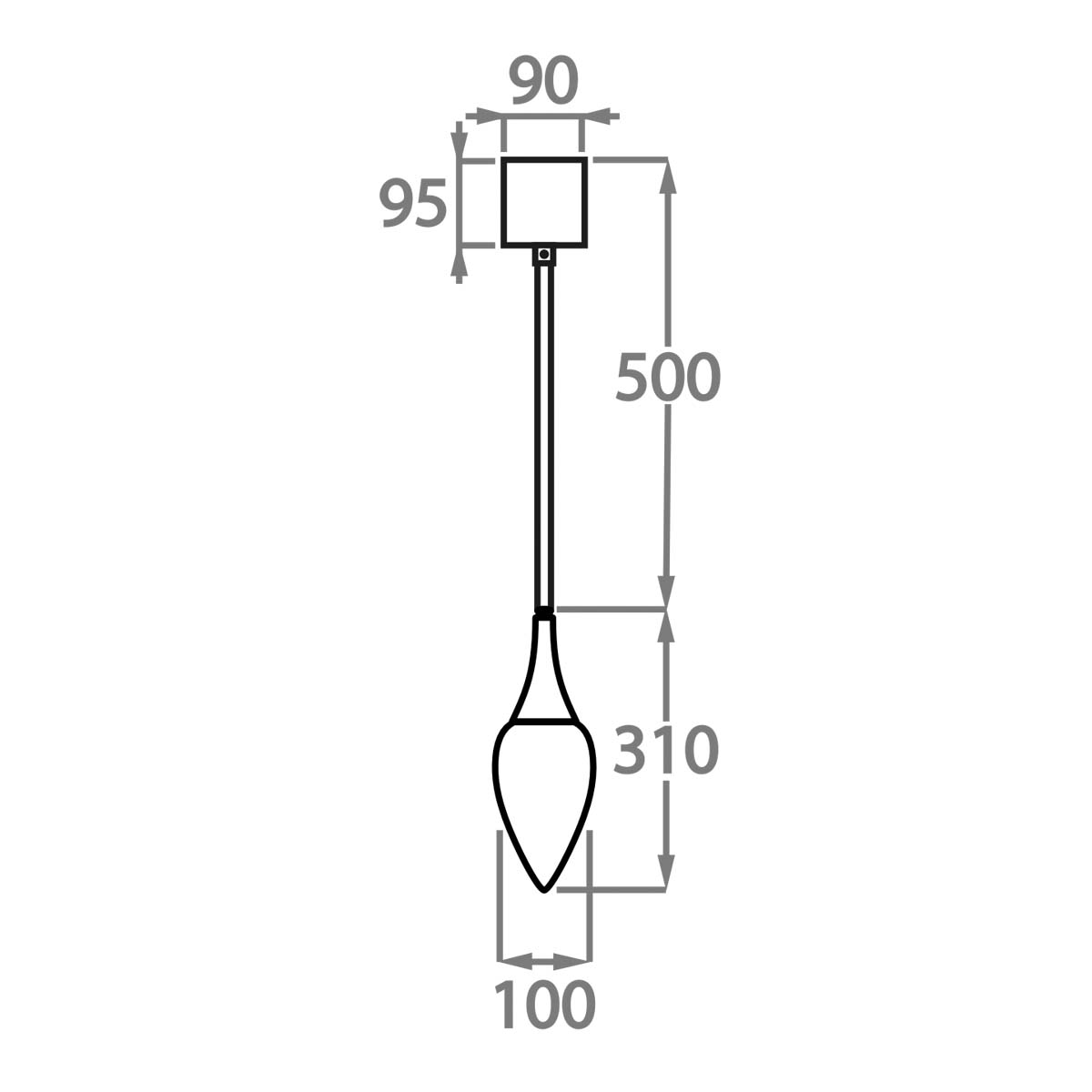 Please note: The above measurements are just of the ceiling plate, not the whole cluster as this is a custom product the heights of each pendant can be placed at the desired heights on site.

This is a custom size cluster pendant, we can make this in any desired size with as many pendants on the plate as required. The ceiling plate can also be made in any shape and size depending on the amount of pendants featured.
The flex length is available in 200cm (78.7") in length. Please specify if you wish for longer flex, each pendant length can be altered on site when the light is installed.

Next
Your Selection
Your selected items for the enquiry will be listed below.
Lavalier Pendant Cluster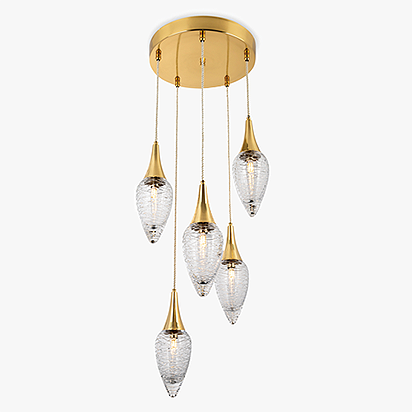 CL378-5
In order to process enquiry, please select the finish item from each category.
Please select one of your preferred size by clicking its checkbox.