Tesoro Tall Chandelier

A stunning ceiling light with a metal frame and strings of hand-made, irregular Murano glass drops in a variety of colour combinations. The G9 bulbs are fitted inside custom-made glass covers with a satin finish, which give a beautifully soft light. This version of the Tesoro chandelier comes in two sizes and is ideal for atriums and double height hallways.
This light forms part of the Modern Murano Collection.
Enquiry
Available Finishes
Please select your preferred metal and glass finishes by clicking the appropriate images.
Next
Available Sizes
Please select the size you are interested in by clicking its checkbox.
Size One
CL645-T-60,
Height: 75 cm (29.53")
Diameter: 60 cm (23.62")
12 × 25w or 4w G9 or G9 LED
Max Watt and Lamps: 25w or 4w x 12
Net Weight: 15 kg / 33 lb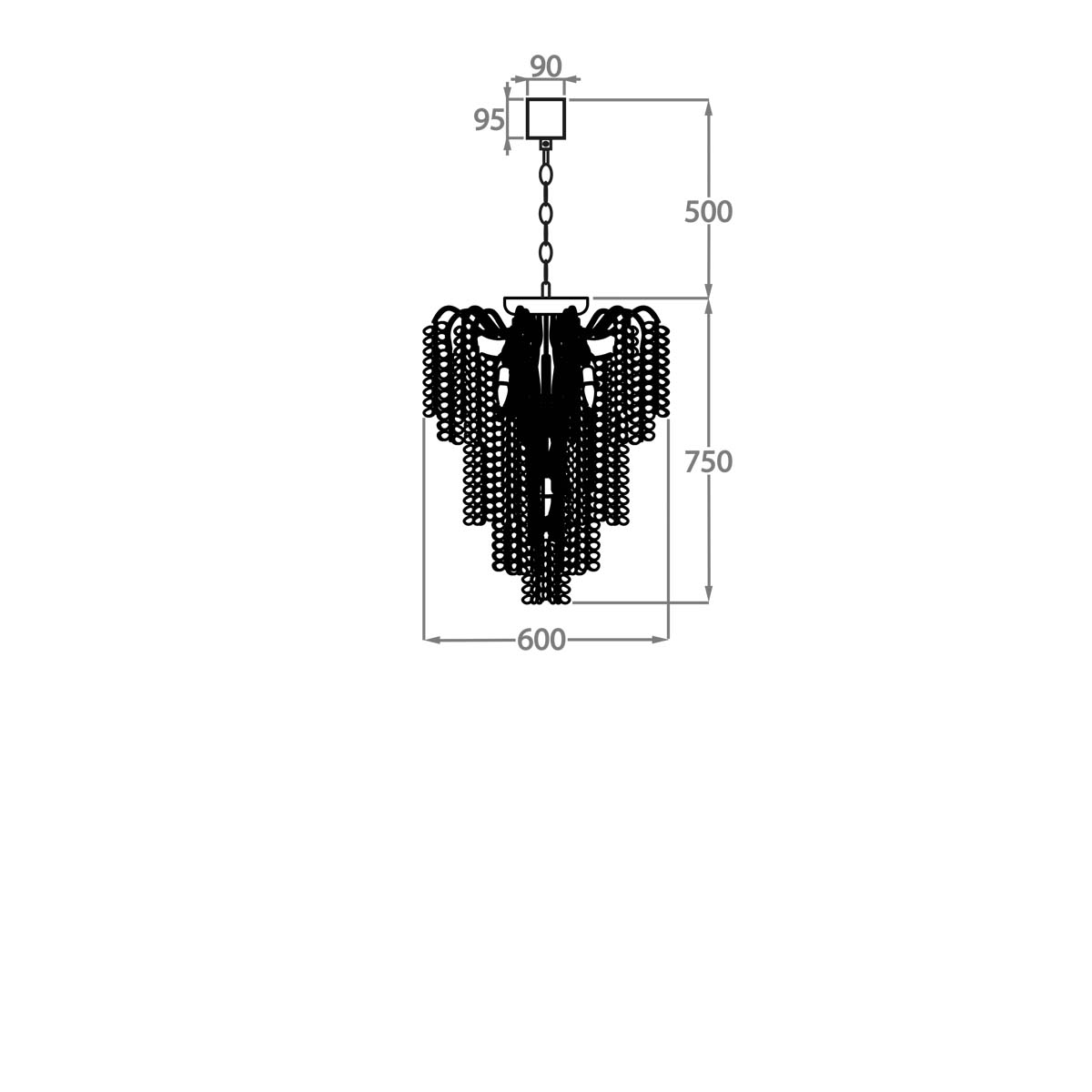 The dimensions of the central rod/chain and ceiling rose are not included in the height measurements
Standard rod/chain and ceiling rose is 50cm if not otherwise specified by customer

Please note the hand finished nature of the 'leafing' process means the end result is a raw and organic looking finish - highlighting the unique, 'made to order' qualities of our artisan crafted product.
Next
Your Selection
Your selected items for the enquiry will be listed below.
Tesoro Tall Chandelier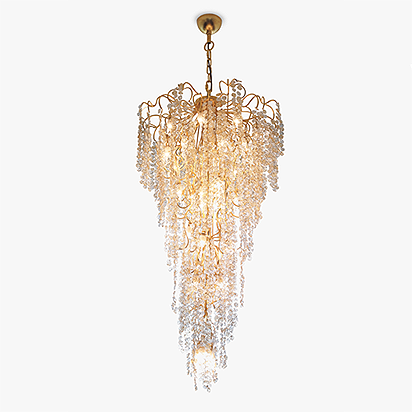 CL645-T
In order to process enquiry, please select the finish item from each category.
Please select one of your preferred size by clicking its checkbox.