Garda Oval Chandelier

Inspired by the crystal clear waters of Lake Garda in Italy, this new elegant shape is an oval version of the popular Garda chandelier. This design incorporates a large metal band, and a curved glass filled centre which features dozens of pear-shaped glass drops that have been crafted by hand. When lit this alluring chandelier creates a stunning glow throughout each glass drop. Designed with dining spaces in mind. Please note proportions will differ to the custom chandelier shown here.
Finish note: we only offer the main body of the chandelier in non polished finishes; brushed dark bronze, matt nickel and matt gold. The 'thin decorative bands' are available in both brushed and polished finishes should you wish for contrasting finishes.
This light forms part of the Retro Murano Collection.
Enquiry
Available Finishes
Please select your preferred metal and glass finishes by clicking the appropriate images.
Garda Thin Decorative Bands
Next
Available Sizes
Please select the size you are interested in by clicking its checkbox.
Size One
CL458-O-80,
Height: 24 cm (9.45")
Width: 45 cm (17.72")
Diameter: 80 cm (31.5")
12 × 2.5W LED G9
Max Watt and Lamps: 2.5W LED x 12
Net Weight: 41 kg / 90 lb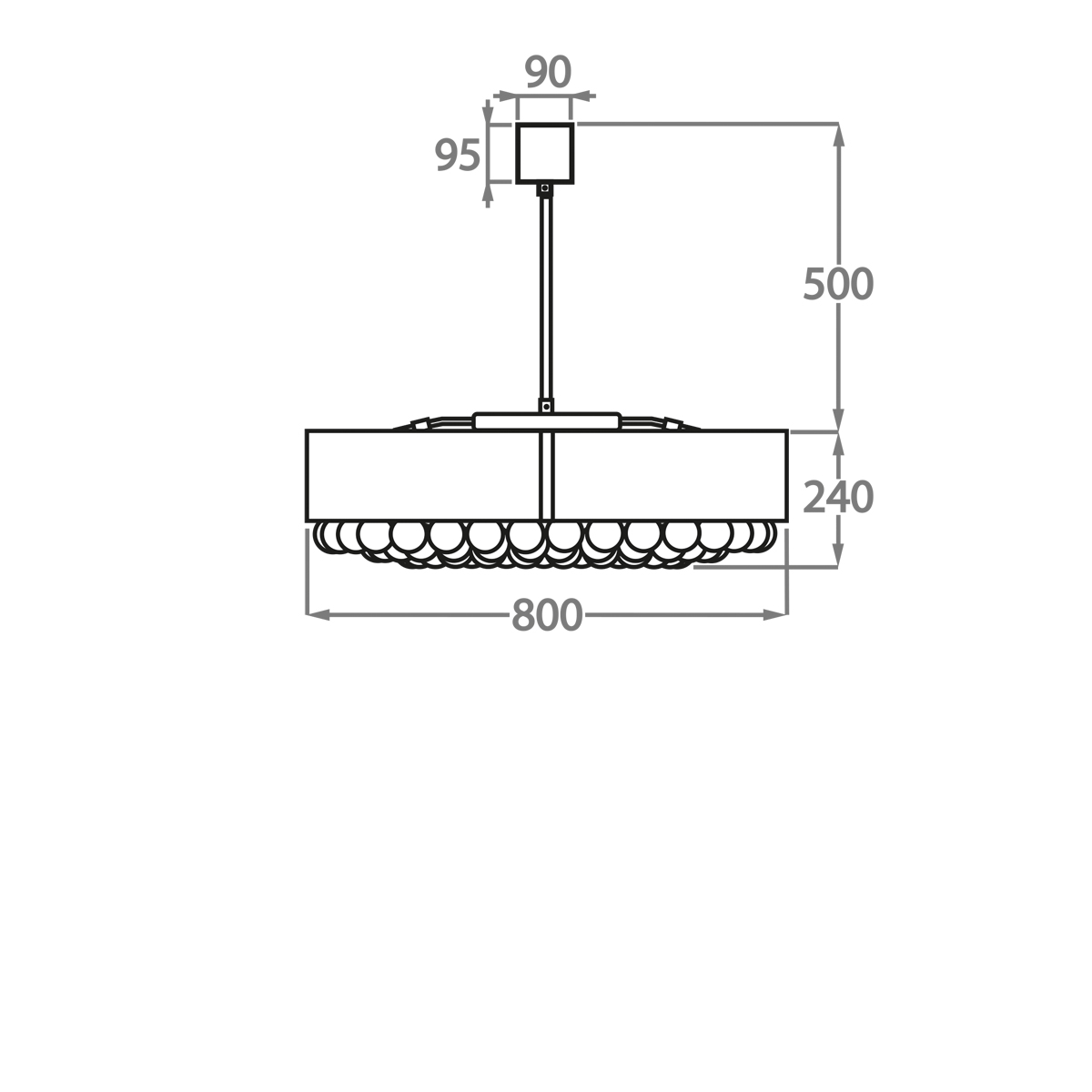 Size Two
CL458-O-100,
Height: 24 cm (9.45")
Width: 55 cm (21.65")
Diameter: 100 cm (39.37")
16 × 2.5W LED G9
Max Watt and Lamps: 2.5W LED x 16
Net Weight: 50 kg / 110 lb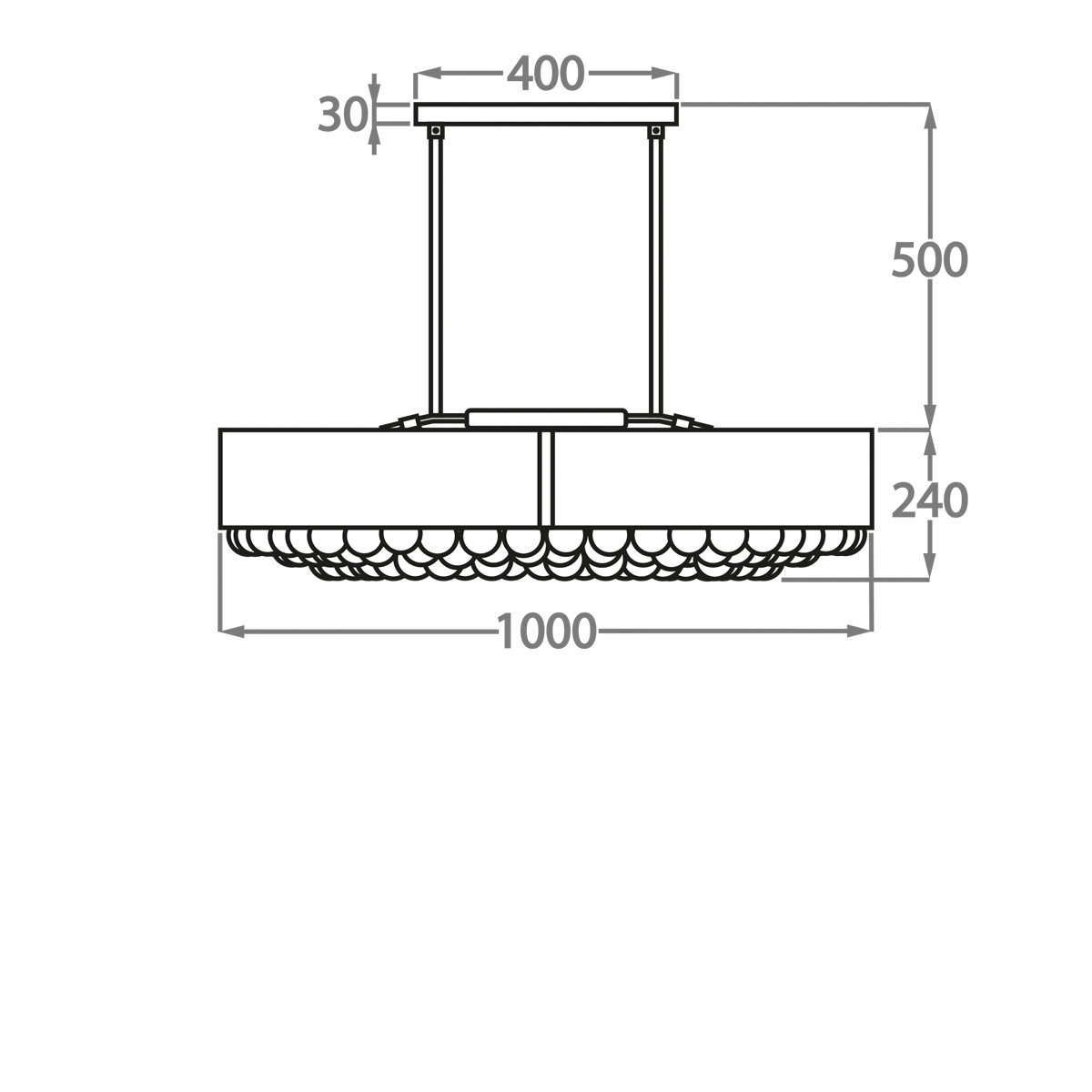 The dimensions of the central rod and ceiling rose are not included in the height measurements. Please add a minimum of 15cm (6") to the height to take this into account. The standard rod and ceiling rose height is 50cm (20") if not otherwise specified by customer.

PLEASE NOTE: The Chandelier photographed has size 80X60XH24CM so proportions of above sizes will differ photographed size, please discuss with your sales advisor. Technical drawings available upon request.
Next
Your Selection
Your selected items for the enquiry will be listed below.
Garda Oval Chandelier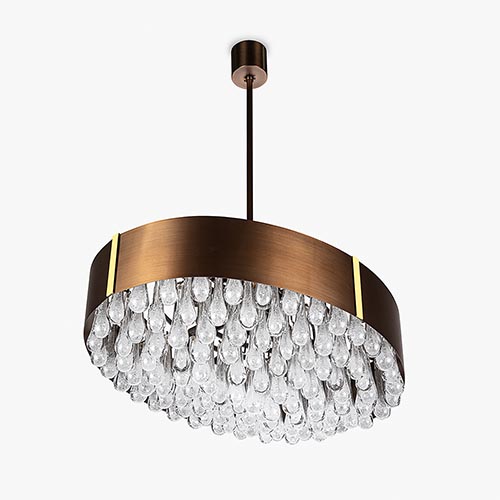 CL458-O
In order to process enquiry, please select the finish item from each category.
Please select one of your preferred size by clicking its checkbox.